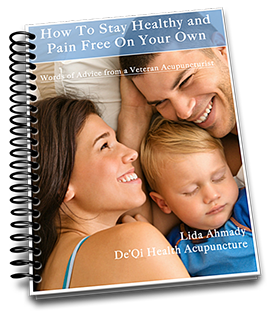 We want to share with you a few things you can do on your own to help you stay healthy and pain free. Over the years, we have helped thousands of patients who needed a bit of help getting back to health and vitality through acupuncture and traditional Chinese medicine. However, our greatest aim is to empower people to become more in tune with their bodies and discover how they can take care of themselves.
Inside this Free Report, you'll find methods and concepts we've been recommending for years to people we treat, helping them correct imbalances and health issues, and to even avoid them before they appear.
Acupuncture and herbs have amazing power to restore health, and if you need immediate attention, we are here for you. But we have seen dozens of people get spectacular results with the simple recommendations given in this Free Report. No matter where you are in your own journey to health, no matter your age, or background, we believe these powerful guidelines will make a difference in your health and wellness.
To get immediate access to the Free Report, enter your name and email below to download it now.